0.2089 Hectares

Area

4

Bedrooms

2

Bathrooms

1

Garages
Great Opportunity, Home on Half Acre
A wonderful opportunity for a first home buyer or anyone who may have been considering to build a new home and garage, well this one is currently at lock up and ready to be finished. Excellent floor plan this home will suit many buyers in the current market offering 4 spacious bedrooms, master with ensuite, family bathroom and 2 separate living areas (family and formal living) all situated on a generous half an acre block. Built to a very high standard and attention to detail this home has been built with not only passion but quality as well including.
Owner and Builder"s Comments!!!
This home has been built above standard specs and with an attention to detail,
Soil test done and holes were augured 600/700 mm in depth, then concrete stumps from Victoria, set in place, with 30 MPA strength concrete ,
Barry Hill Timbers in Ulverstone has a very unique product, Dressed, finger jointed, laminated beams, with a top and bottom cord of hard wood, so it is using pine, but with the top and bottom cord being HARDWOOD, it gives the strength & rigidity of hardwood also it remains laser beam straight with no flex at all, which can be noticed when you walk around on the floor.
The joists are exactly the same design, finger jointed laminated beams, with a top and bottom hardwood cord.
Once in place the floor was put down being green tongue chipboard for later covering of beautiful tongue and grove flooring of messmate, or Tassie oak, or spotted gum Etc, secret nailed.
Once the base was down and flooring laid, the frame work commenced.
This home has 7 barriers from internal to external cladding,
1/Plasterboard,
2/Framework+Insulation Woollen Batts,(This home's external wall framing were at 400 mm centers, not 450 mm centers, (reason,: to accommodate the Ply Brace Cladding that was done around the WHOLE!!! house, so they met at 1200 mm centers),so not only stronger, but another insulation barrier,
3/On the outside of the framing as mentioned above, THE Ply bracing was placed around the WHOLE HOUSE!, Not standard, (As is normally only on Corners for strength and bracing!!)
4/Then over this is (Ply Bracing), A Thermal Paper, (Sarking/Insulation Paper), this first Sarking Barrier was a Becks Home Timber Hardware Brand Product, A type of paper, which is a bit like a sail cloth material , which breaths, but does not let water/ moisture in),
5/Next there are 35 mm batons vertically screwed over the Sarking/Insulation paper onto every wall stud on the outside, creating an Air Gap, which is one of the best ways to create a better form of insulation, A thermal break/ Air Gap, for more warmth/& insulation properties,
6/So over these batons then, is another thermal paper, this blue type many people would be familiar with, which is 98% reflective on the inside having a silver film,
7/Next is the finally Cladding, a James Hardy Cement/ Axon cladding Product, being 9 mm thick , Which has a weatherboard look alike pattern, these already have two coats of paint by me, before putting it up, and will receive a final third coat.
Each window and Door opening Have 45 mm studs as opposed to just 35 mm studs, with a doubling of studs on all window openings, 95 % of joining/Butting of walls at the ends, have 45 mm studs with a 35 mm stud,
The Windows are from high Quality Dargavil windows, a product which are double Glazed, WITH A THERMAL BREAK!!!,which is important to understand, as without the thermal break , double glazed windows lose their effectiveness, as metal is the greatest transferrer of heat or cold.

Where there was Colorbond used for the cladding of the garage and the small aesthetically designed colorbond cladding at the other end of the house, instead of just a 90 degree flashing used to cover over the joins, a pressed rebated Flashing end was pressed out, these cost a little more but matches the colour scheme of the house.
On the ring beam or Top plate a second timber was added,
Under the Colorbond roof we have Woollen blanket insulation
So Summing up this house has Woollen blanket under the Colourbond, then insulation in the ceiling, then plasterboard, insulation in the internal and external walls, then also insulation glued to the floor underneath/outside, and on top of that, reiterating the Ply bracing around the whole house, the 1st thermal paper, the air gap, then second thermal paper, then the external cladding, so this will have extremely high Star rating once completed.!!!!!!.
The front door frames were built much thicker/ non standard 32 mm hardwood, doors are solid hardwood,
The gutters have Bird proof&/leaf gutter mesh on them, colour co-ordinated.
We are happy to provide a full list of costs if you wish.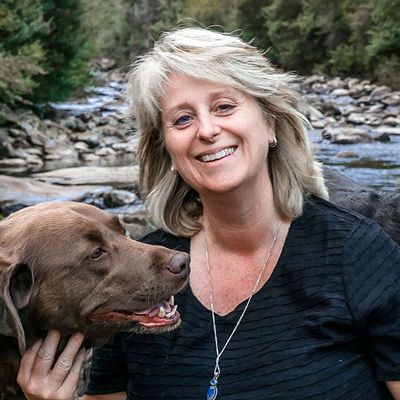 Stephanie Beeston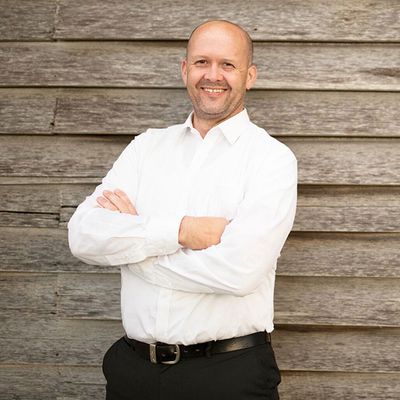 Steve Jury